The Shakespeare Theatre Company's Major Barbara was one of the most technically challenging shows I worked on. I was privileged to make the costumes for the title character herself. The dark blue Salvation Army uniform was made almost entirely of pleats! The skirt had pleat panels everywhere, and all the lines on the sleeves and front of the blouse are little pleats. For her more "casual" look, I made the her light blue skirt, with all the brown trim sewn by hand.
Costume design by Robert Perdziola, draping by Jacqui Pomeranski.
My team made all the clothes for Bianca in Taming of the Shrew at the Shakespeare Theatre Company - bathing suit, dresses, a bubble outfit, and even her wedding dress. This girl changed clothes for every scene she was in!
Costume design by Miranda Hoffman, draping by Jacqui Pomeranski.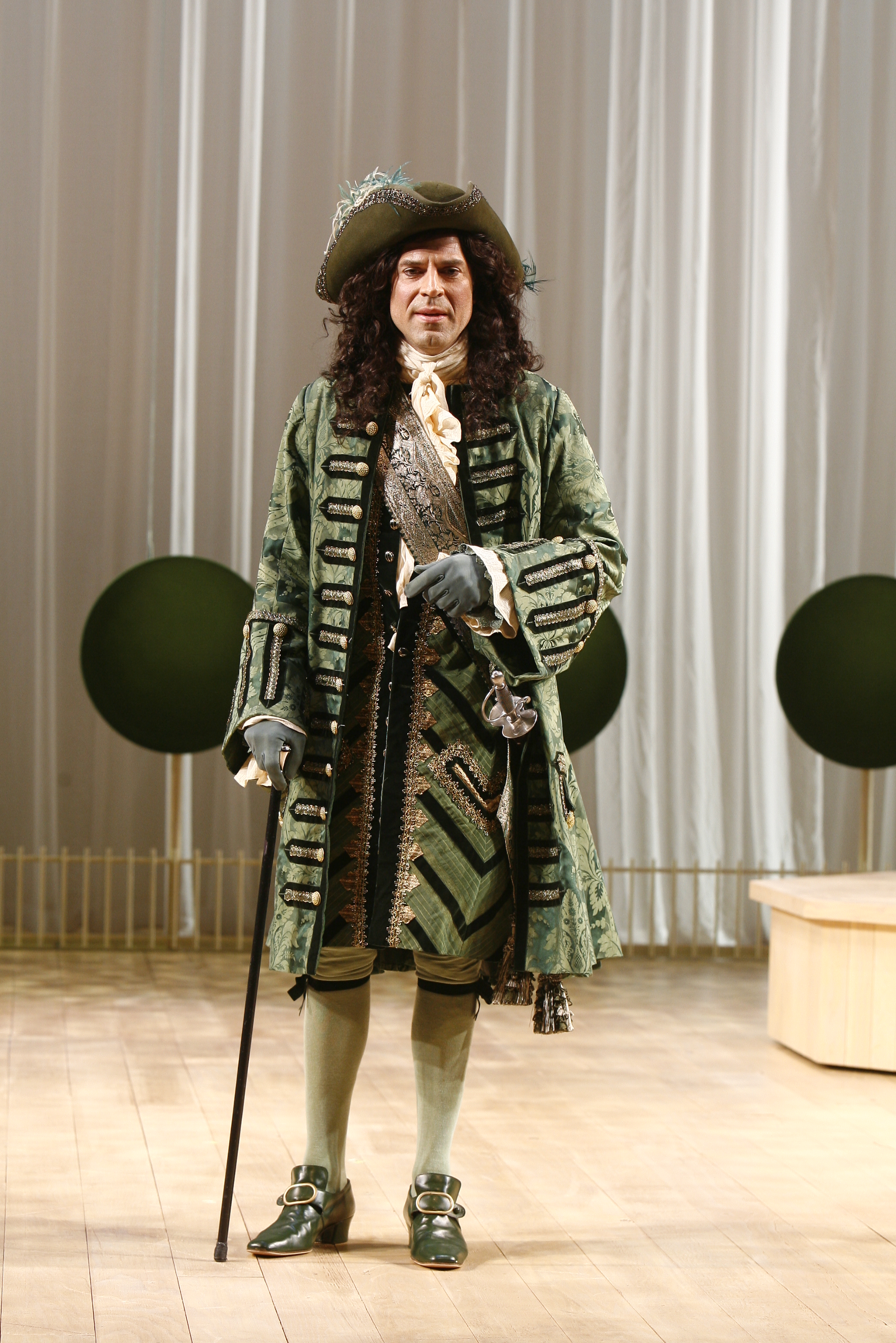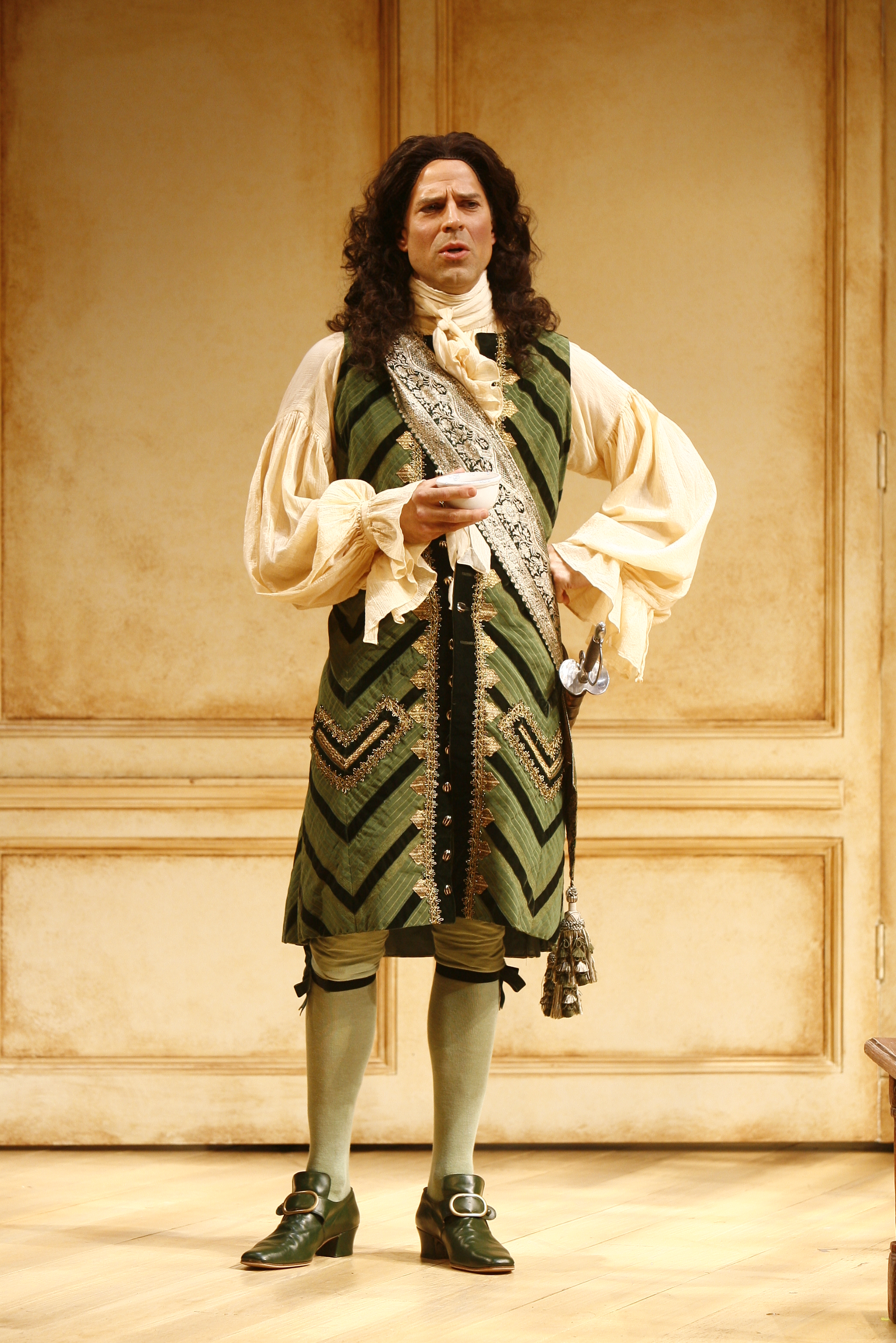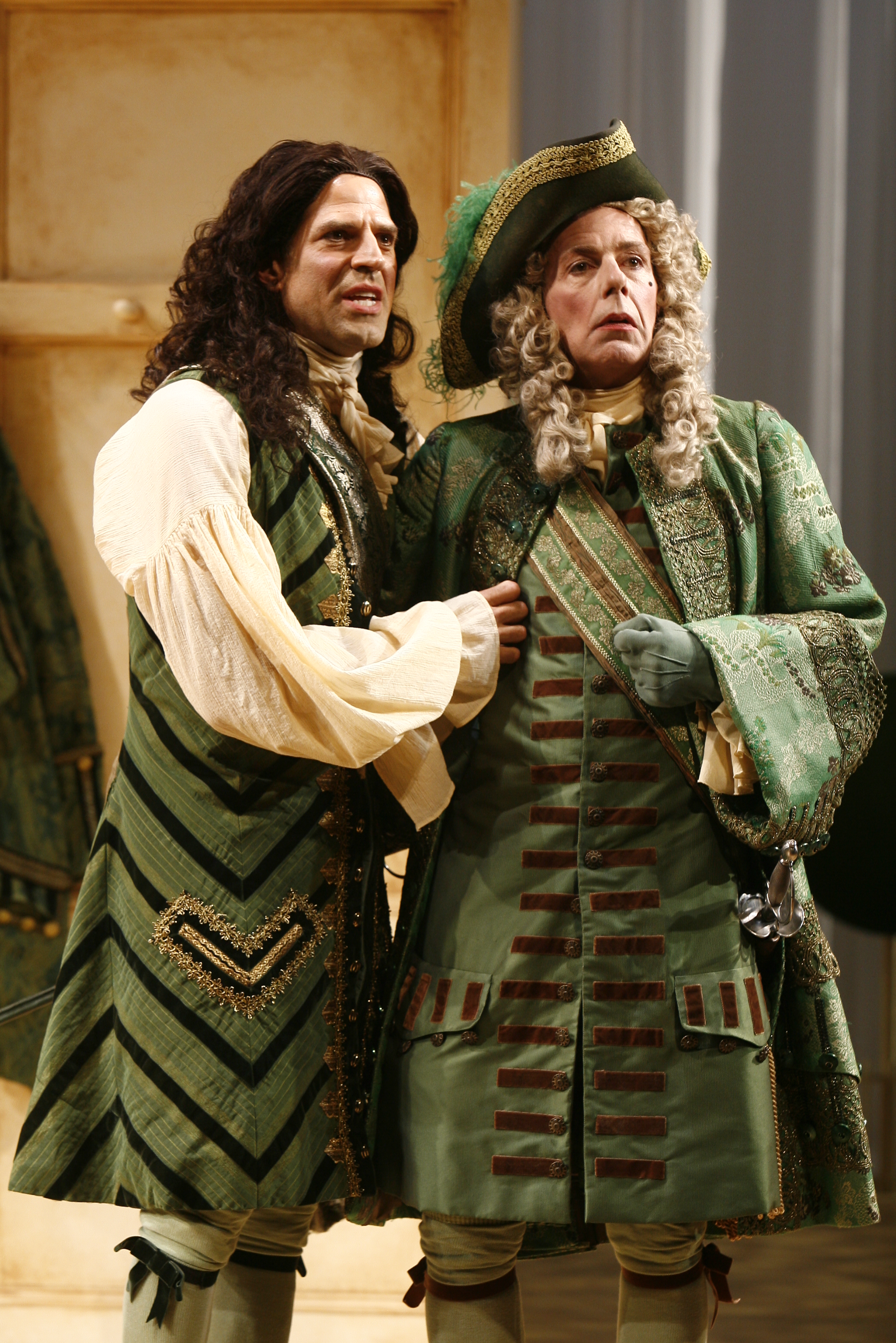 Again, for the Shakespeare Theatre - "The Way of the World." Those dark green stripes are actually ribbon that had to be sewn onto the fabric to add more contrast, and those gold chevrons on the side are functioning double welt pockets. I also worked on every costume piece (except the hats) that are shown on this page!
Costume design by Jane Greenwood, draping by Jacqui Pomeranski.
This ruffled creation was made for Gallaudet Univeristy's reworked rendition of "Alice in Wonderland." I made everything except the stockings and shoes.
Costume design by Erik Teague.
This was an original play based on Grimm's Fairy Tales, done for Kennesaw State University in Georgia. So many beautiful dresses!
Costume design by Erik Teague, draped by Brittany Johnson.