What gentleman doesn't need a smoking jacket? This jacket started life as a velvet blazer, purchased to fit the gentleman in question. I changed the collar and lapels into a shawl collar with quilted satin fabric and braided cord trim, made cuffs and pocket welts to match, and swapped out the button closures for some beautiful frogs. All in all, it ended up making a very classy addition to the man's wardrobe.
Amazingly, this gentleman found a hunting jacket from the late 1800's that actually fit him! Sadly, it was in a state of extreme disrepair. The buttons were gone, the coat was incredibly beat up, and it was literally coming apart at the seams. I managed to spruce it up, and now it's ready to wear for all his upcoming sporting events.
(Disclaimer - no animals will be harmed while he is wearing this jacket!)
This young woman wanted to wear her mother's dress for her wedding. The problem was that the dress was VERY 1980's! Not to mention that her mother was about 4" taller than her, with a slightly larger torso. With a bit of work, this dress went from old fashioned and ill-fitting to modern and just right.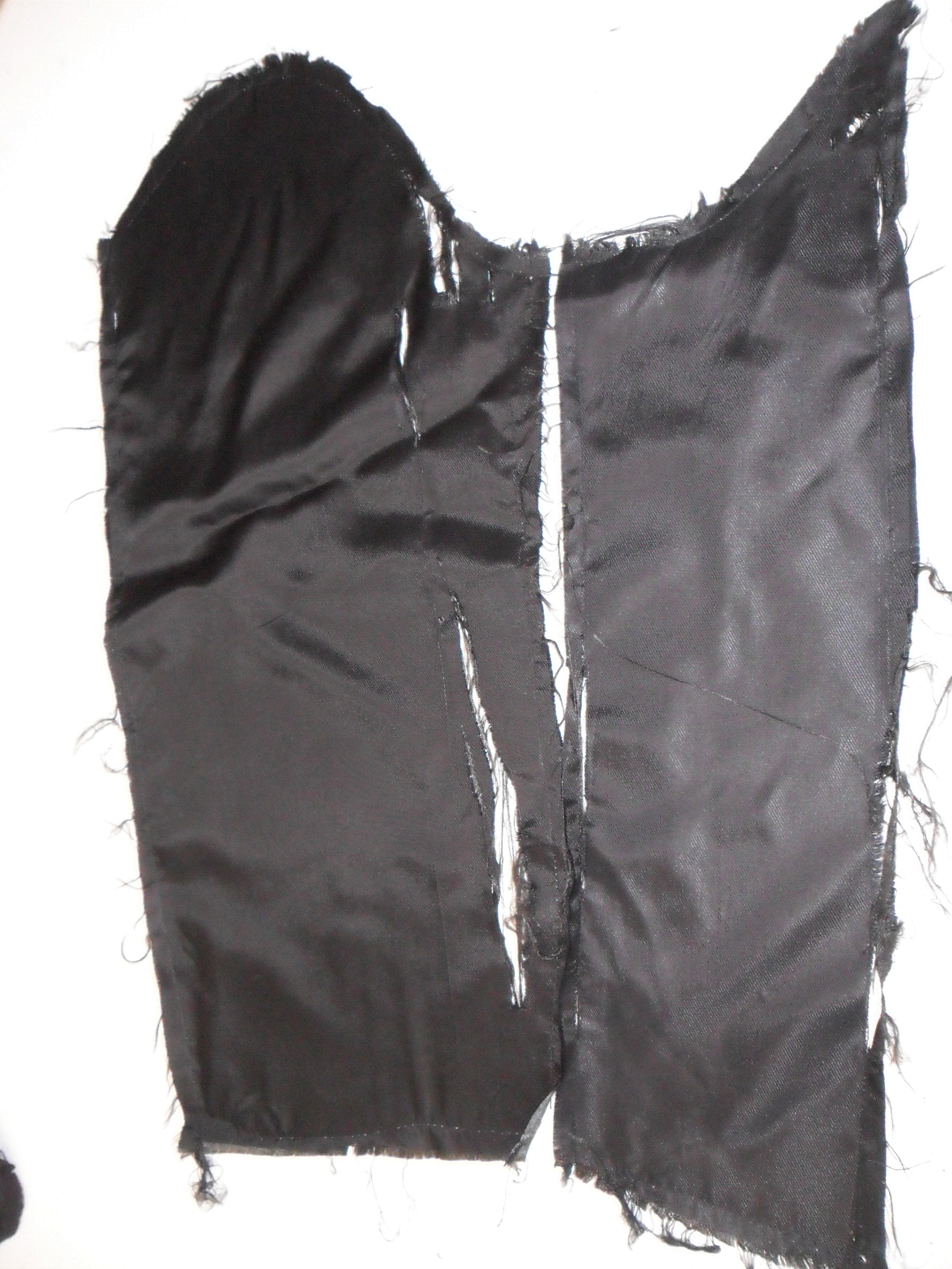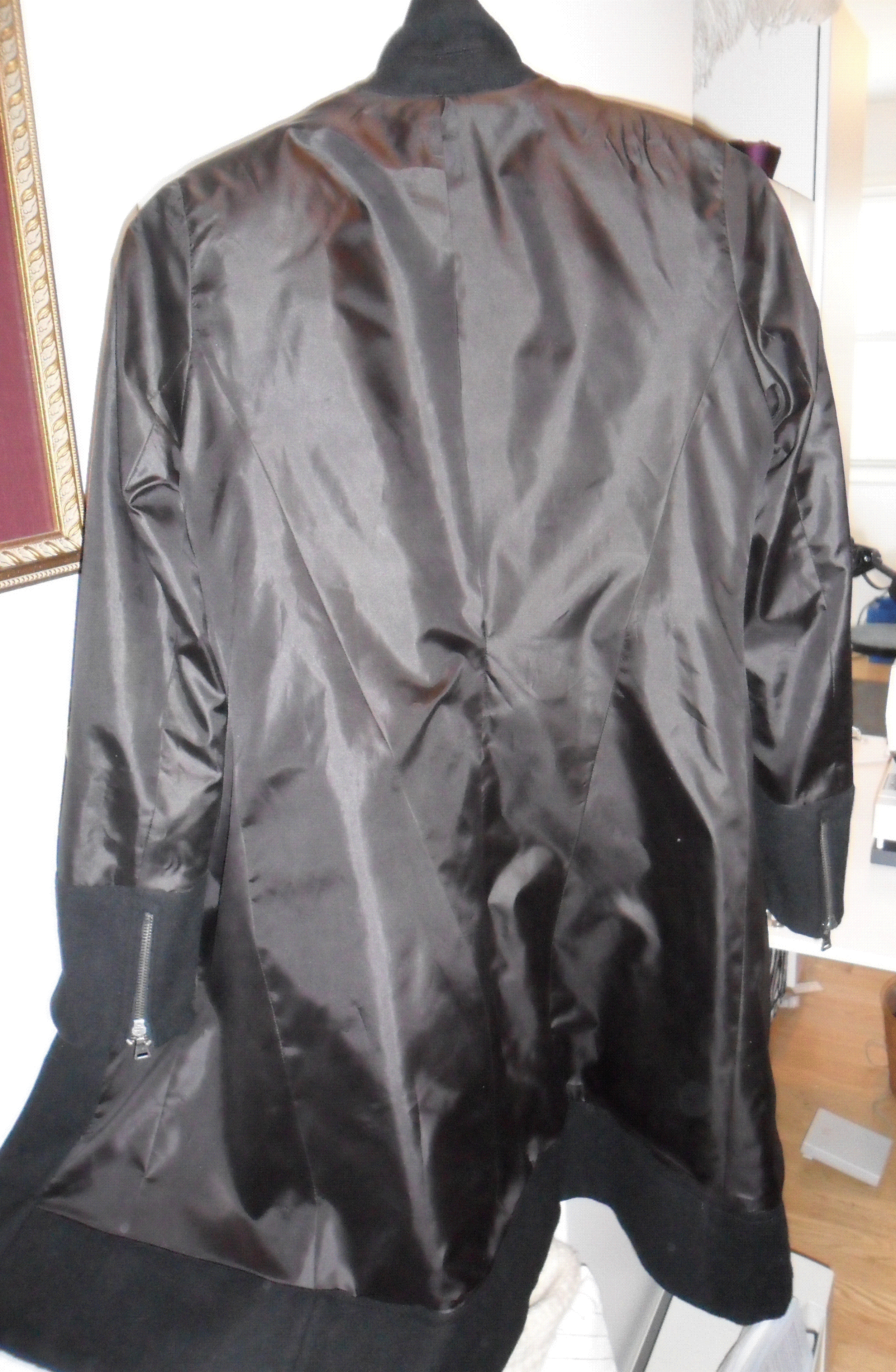 I resuscitated this beautiful winter coat by replacing the old dead lining. Now it has a much sturdier inside, and can be worn for many more winters!